Plumbing & Drain Services in Cincinnati, OH & Surrounding Areas
We are local, reputable, and insured to the max to ensure our amazing customers are always 100% covered. We are a local, family-owned plumbing company serving Greater Cincinnati Ohio area residents and business owners around the clock, 24/7. Our team of master plumbers and backflow specialists can conduct any and all types of general plumbing repairs, including sanitary drainage services, water supply line installation, water line repairs, storm drainage services, flooding services, plumbing inspections, plumbing installations, plumbing maintenance services, plumbing winterizations, bathroom repairs, bathroom installations, natural gas piping services, toilet installation, toilet repairs, excavation services and more.


Water Heaters & Softeners




Water Heater Repair, Sump Pump Repair, and More in Cincinnati, OH
If it has to do with your plumbing system, drain system or water flow, we can help. We offer repair calls every day of the year. We prioritize emergency plumbing calls and respond in a timely manner with competitive price rates to help you save money on your household plumbing work.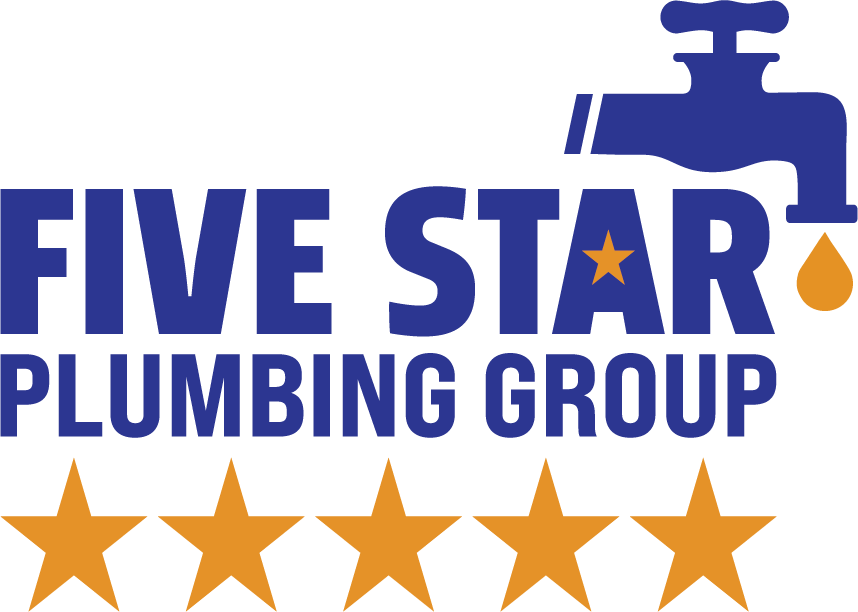 Diagnostic Service Call
Schedule Now
Drain Cleaning Services in Hamilton County, OH
When drains do their job and keep water flowing down the drain, our lives are simple. Nevertheless, if your drain begins backing up or becomes clogged, it can quickly become a financial drain in addition to a headache. Whether it's your toilet sending water back up after you flush it or your garbage disposal backing up — there are several signs you're dealing with a drainage problem or backed up mainline that requires the help of a professional plumber.
Excavation & Construction in Cincinnati, Ohio
Five Star Cincinnati Plumbing offers expert excavation services for water lines, gas lines, sewer lines, septic systems, and more. Intrusion from the roots of trees and excess water can cause all sorts of problems to your residential sewage system.
Winterization Services in the Greater Cincinnati Area
Once the weather starts getting cold and winter arrives here in the Greater Cincinnati Ohio area, it is essential for homeowners and business owners to keep their plumbing in mind. During this time of year, everyone needs to winterize pipes, plumbing appliances, and plumbing systems to protect them from Ohio's freezing cold temperatures. 
Water Softener Installation & Repair Services in Cincinnati, OH
Using a process of ion exchange, water softeners extract minerals (like magnesium and calcium) in the water supply to prevent calcium buildup, rust stains, and other problems that damage water pipes and appliances utilizing water. Upgrading to a top-notch water softening system not only makes cleaning the house easier but also makes the water taste much better and makes it better for you.
Bathroom Remodels & Renovations in Southern Ohio
At Five Star Cincinnati Plumbing, we believe bathrooms should be accessible for everyone and should be designed with convenience and luxury in mind. Our bathroom remodeling experts can give your bathroom a new look and a new feel that you're sure to enjoy and we can do the work efficiently and in a timely manner. 
Plumbing Repair & Maintenance Services in Hamilton & Montgomery Counties
We are your experts for toilet problems, drain problems, pipe problems, drain cleaning, sewer lines and excavation, faucet repair, sink repair, sump pumps, shower repair, sink repair, drainage issues, toilet clogging and toilet over flooding, garbage disposal repair, dishwasher repair and installation, leak repair, washing machines, water heaters, pipes and more.
Plumbing Inspections in Southern Ohio
Like our electrical systems and our HVAC equipment, most of us rarely give our plumbing systems a second thought — that is until we have a problem. No different than our furnaces and air conditioning units, our plumbing systems should have regular inspections at least once a year. Additionally, they should always be performed before buying a new home or building.
Water Heater Installation & Repair Services in Cincinnati, OH
Water heaters are a vital part of a plumbing system, whether to provide us with a warm shower or to use to wash our clothes in. Using a highly efficient water heater system enables you to consume less energy and use less water, which means you'll save the cost of huge electricity bills, or gas bills, and water.
Bliss Walk-In Tub Installation Services in Cincinnati, OH
We're proud to provide installation of Bliss Walk-in Tubs. Bliss Tubs takes pride in providing one of the highest quality walk-in tubs available. Enjoy bathing again in the safety of a walk-in tub from Bliss. These high-quality therapy systems offer air massage, air systems, mixing valves, air jets, water jets, and aromatherapy systems.

Choose Five Star Cincinnati Plumbing in Hamilton County & Surrounding Areas
Whether you have a residential or commercial plumbing need or you need a plumber for new construction, call Five Star Cincinnati Plumbing today so you can enjoy top-quality plumbing products and plumbing services that are second to none. We offer prompt plumbing services at competitive and fair prices, and we promise not to drain your bank account.
We proudly deliver sump pump services, septic system services, repiping expertise, sewer mainline cleanings, gas line installations, gas line repairs, gas line inspections, water heater repairs, water treatment systems, water softeners, kitchen and bathroom plumbing, water heater installations, trenchless sewer line repair work, water treatment repairs, water softening system repairs, plumbing safety inspections, 24/7 emergency plumbing repairs, affordable plumbing maintenance, gas leak detection and gas leak repair, and more!