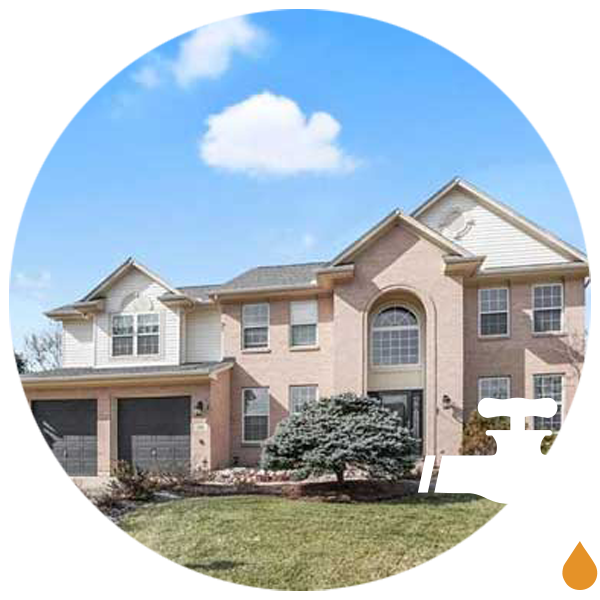 Service Area Locations
Springboro, OH Plumbing & Drain Services
Looking for an expert plumbing contractor in Springboro, OH? Hire Five Star Cincinnati Plumbing for commercial and residential plumbing services, including general repair and maintenance, excavation for sewer and pipe lines, drain services, well pump repair, clogged drains, sump pump problems, shower and sink repair, toilet repair, and installation, and emergency plumbing services around the clock. We're proud to service the Greater Cincinnati Area with our five-star rated plumbing services!
If you're a resident, home or business owner in Springboro, Ohio in need of professional plumbing services, give Five Star Cincinnati Plumbing a call. No matter how big or small the job, we always stand behind all of our work as a local-owned, family-operated plumbing business serving Cincinnati, OH.
Residential & Commercial Plumbing Repair, Maintenance & Installation in Springboro, OH
This city was founded in 1815 as a Quaker Community. Jonathan Wright of Pennsylvania founded Springboro, although they originally spelled it as "Springborough." Today, Springboro is considered an upscale suburb of Cincinnati. The city is also considered one of the best places to live in the nation, with a population of 18,400. Springboro had an essential role as part of the Underground Railroad. Because of this, in 1999, the city became the first in Ohio to erect an Ohio Underground Railroad Historic Marker. Springboro visitors are encouraged to check out the variety of the parks in town, such as Kesling Park and E. Milo Beck Park. The Wright B. Flyer Museum is located in Springboro. This museum is a non-profit located at the Dayton-Wright Brothers Airport, which is 8 minutes north of Springboro near the 'Birthplace of Aviation.' Most of Springboro is served by the Springboro Community School District and its high school, which is Springboro High School. In 2011, Springboro was rated as the 42nd best place to live in the U.S. by Money magazine. Then, in 2014, the magazine Business Insider rated it the 10th best suburb in the U.S. This means Springboro is an amazing place to live and we at Five Star Cincinnati Plumbing are proud to serve this wonderful community and its wonderful residents and hardworking business owners with all sorts of plumbing and home services.
Are you looking for a "plumber near me" in Springboro, Ohio? If so, you are in the right place. Whether you need hot water installation, all service plumbing, clogged drain plumber, or excavation for demolition or new construction, Five Star Cincinnati Plumbing is the company to call.

Choose Five Star for Residential & Commercial Plumbing & Drain Services in Southern Ohio
Whether you have a residential or commercial plumbing need or you need a plumber for new construction, call Five Star Cincinnati Plumbing today so you can enjoy top-quality plumbing products and plumbing services that are second to none. We offer prompt plumbing services at competitive and fair prices, and we promise not to drain your bank account.
Five Star Cincinnati Plumbing proudly serves Blue Ash, Cheviot, Cincinnati, Fairfield, Finneytown, Forest Park, Hamilton, Indian Hill, Lebanon, Lockland, Loveland, Mason, Middletown, Milford, Monroe, Montgomery, Newtown, Norwood, Reading, Sharonville, South Lebanon, Springboro, Springdale, St. Bernard and surrounding areas. If you have any sort of plumbing-related questions or have a plumbing repair or installation need that can't wait, call Five Star today!