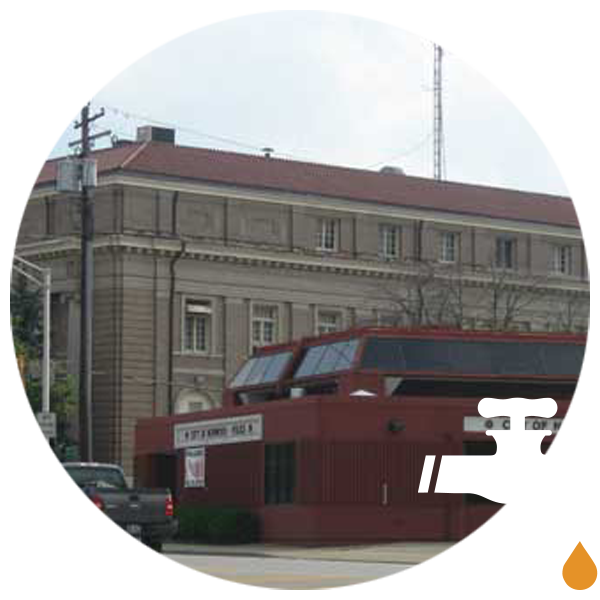 Service Area Locations
Norwood, OH Plumbing & Drain Services
Looking for an expert plumbing contractor in Norwood, OH? Hire Five Star Cincinnati Plumbing for commercial and residential plumbing services, including general repair and maintenance, excavation for sewer and pipe lines, drain services, well pump repair, clogged drains, sump pump problems, shower and sink repair, toilet repair, and installation, and emergency plumbing services around the clock. We're proud to service the Greater Cincinnati Area with our five-star rated plumbing services!
If you're a resident, home or business owner in Norwood, Ohio in need of professional plumbing services, give Five Star Cincinnati Plumbing a call. No matter how big or small the job, we always stand behind all of our work as a local-owned, family-operated plumbing business serving Cincinnati, OH.
Residential & Commercial Plumbing Repair, Maintenance & Installation in Norwood, OH
Norwood is also regarded one of the best places to live in Ohio. With a population of nearly 19,900, Norwood is the second-most heavily populated city in Hamilton County. Norwood is an enclave of Cincinnati. It is distinguished by tree-lined streets and older homes. Prior to western civilization, the area of Norwood was believed to have been inhabited by Pre-Columbian era natives of the prehistoric Adena culture. The Norwood Mound, which is a prehistoric earthwork mound constructed by the Adena, is located in Norwood. It is listed on the National Register of Historic Places. The Adena constructed the mound at the location of Norwood's present-day Water Tower Park, which is the highest land elevation in the city and one of the highest in all of Hamilton County. Archaeologists believe the mound was built at this site due to the high elevation and was used by the Adena for religious ceremonies and smoke signaling.
In 1787, the United States Congress established the Northwest Territory, and John Cleves Symmes, Congressman from New Jersey, purchased 311,682 acres of the territory as part of the Symmes Purchase, within which the future Norwood is located. One year later, the first permanent settlement on the banks of the Ohio River in what would later become Cincinnati was established. In 1793, General "Mad Anthony" Wayne led several companies of troops from Fort Washington in Cincinnati to advance against a hostile tribe of Native Americans encamped on the banks of the nearby Millcreek in what is now St. Bernard.
Are you looking for a "plumber near me" in Norwood, Ohio? If so, you are in the right place. Whether you need hot water installation, all service plumbing, clogged drain plumber, or excavation for demolition or new construction, Five Star Cincinnati Plumbing is the company to call.

Choose Five Star for Residential & Commercial Plumbing & Drain Services in Southern Ohio
Whether you have a residential or commercial plumbing need or you need a plumber for new construction, call Five Star Cincinnati Plumbing today so you can enjoy top-quality plumbing products and plumbing services that are second to none. We offer prompt plumbing services at competitive and fair prices, and we promise not to drain your bank account.
Five Star Cincinnati Plumbing proudly serves Blue Ash, Cheviot, Cincinnati, Fairfield, Finneytown, Forest Park, Hamilton, Indian Hill, Lebanon, Lockland, Loveland, Mason, Middletown, Milford, Monroe, Montgomery, Newtown, Norwood, Reading, Sharonville, South Lebanon, Springboro, Springdale, St. Bernard and surrounding areas. If you have any sort of plumbing-related questions or have a plumbing repair or installation need that can't wait, call Five Star today!