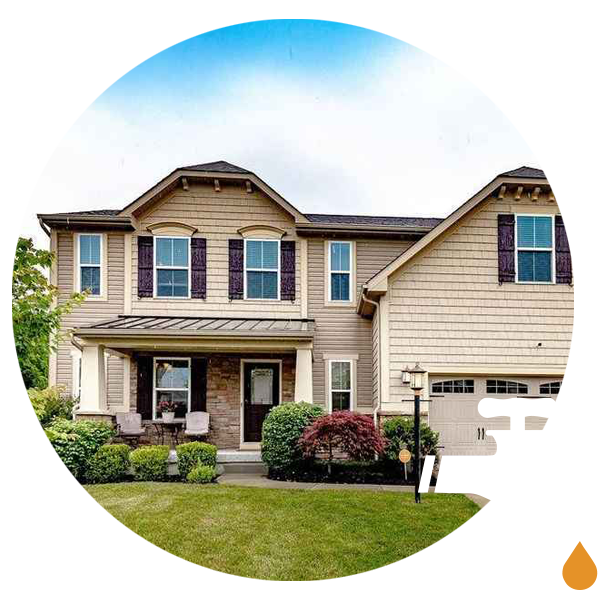 Service Area Locations
Milford, OH Plumbing & Drain Services
Looking for an expert plumbing contractor in Milford, OH? Hire Five Star Cincinnati Plumbing for commercial and residential plumbing services, including general repair and maintenance, excavation for sewer and pipe lines, drain services, well pump repair, clogged drains, sump pump problems, shower and sink repair, toilet repair, and installation, and emergency plumbing services around the clock. We're proud to service the Greater Cincinnati Area with our five-star rated plumbing services!
If you're a resident, home or business owner in Milford, Ohio in need of professional plumbing services, give Five Star Cincinnati Plumbing a call. No matter how big or small the job, we always stand behind all of our work as a local-owned, family-operated plumbing business serving Cincinnati, OH.
Residential & Commercial Plumbing Repair, Maintenance & Installation in Milford, OH
This vibrant community has a wide range of family-friendly events throughout the year. Some of those events include the Frontier Days, Movies on the Miami and the Art Affaire. The city also has several street festivals. Residents and shopkeepers of Milford are said to be welcoming and friendly. They are sure to make a person feel like they are back in their own hometown.
Milford was founded in 1796. This southern Ohio city is located along the Little Miami River in both Clermont and Hamilton counties. Milford is part of the Greater Cincy Area. With a population of around 7,000, Milford is known for its annual Halloween Block Party, Art Affaire and its crafts festival, which is held annually. Milford also hosts an annual fair, Milford Frontier Days. Inside of Milford there is an area known as Old Milford, and O'Bannon Township, which was built on a survey by John Nancarrow. Nancarrow was a Revolutionary War veteran from Virginia. O'Bannon Township later became Miami Township; it was named in honor of Clermont County's first surveyor. A field along Gatch Avenue on what was once the farm of John Gatch has produced large numbers of artifacts for several generations; it is now assumed to have been the site of a Native American village that was in the area during the Woodland era. The settlement started in 1796 near where two river ways—the Little Miami River and its East Fork—come together. It was eventually named Milford.
Are you looking for 24 hour emergency plumbing service in Milford? Whether you need sewer line inspection, running toilet repair, water line replacement or something else Five Star Cincinnati Plumbing can help. We are the area's best plumbing company. If you need help with plumbing, leave the work to the experts at Five Star! Call us today!

Choose Five Star for Residential & Commercial Plumbing & Drain Services in Southern Ohio
Whether you have a residential or commercial plumbing need or you need a plumber for new construction, call Five Star Cincinnati Plumbing today so you can enjoy top-quality plumbing products and plumbing services that are second to none. We offer prompt plumbing services at competitive and fair prices, and we promise not to drain your bank account.
Five Star Cincinnati Plumbing proudly serves Blue Ash, Cheviot, Cincinnati, Fairfield, Finneytown, Forest Park, Hamilton, Indian Hill, Lebanon, Lockland, Loveland, Mason, Middletown, Milford, Monroe, Montgomery, Newtown, Norwood, Reading, Sharonville, South Lebanon, Springboro, Springdale, St. Bernard and surrounding areas. If you have any sort of plumbing-related questions or have a plumbing repair or installation need that can't wait, call Five Star today!