Bliss Walk-In Tub Installation in Cincinnati, OH & Surrounding Areas
When it comes to your bathroom and your bathing experience — bathing doesn't get much better than Bliss. The stress relief our customers experience by enjoying their walk-in bathtubs by Bliss helps them boost their immune systems, reduce their blood pressure, manage their diabetes and improve heart health. Furthermore, Bliss Tubs are reputed to also improve metabolism!

Enjoy Peace of Mind with Bliss Walk-In Tub Installation in Southern Ohio
We encourage our customers to enjoy the safe, stress-free bathing they deserve and install a walk-in bathtub by Bliss Tubs. Bliss tubs surpass everyone's expectations. There's nothing like having a bathtub of this magnitude. The kind of bathing experience Bliss Tub provides is exceptional. Bliss tubs enhance the quality of life and help you remain self-reliant if you have issues with movement or mobility. By employing a bathroom make-over professional at Five Star Cincinnati Plumbing, you get to build your Bliss Tub set up in an open and spacious area. If you have space constraints. No worries there either. We can also put a smaller unit in a smaller area. Bliss tub offers a wide range of sizes to give homeowners comfort and freedom.
We at Five are members of the Five Star Home Services Family. For our professional installation of these great bathtubs, we can convert a standard bathroom into a more luxurious bathroom that will be something you cherish for years. Water jets, air jets, and air massage are a few of the great features that come with a Bliss Tub. Features include:
Calms high blood pressure
Eases muscle tension and back pain
Moisturizes skin conditions like rashes, psoriasis and eczema
Reduces inflammation of varicose veins, hemorrhoids and tendinitis
Recommended for rehabilitation from accidents, traumas and strokes
Relives sinus pressure, dry throats, and asthma
Aids digestive problems
Improves sleep quality and remedies insomnia
Helps lift depression and anxiety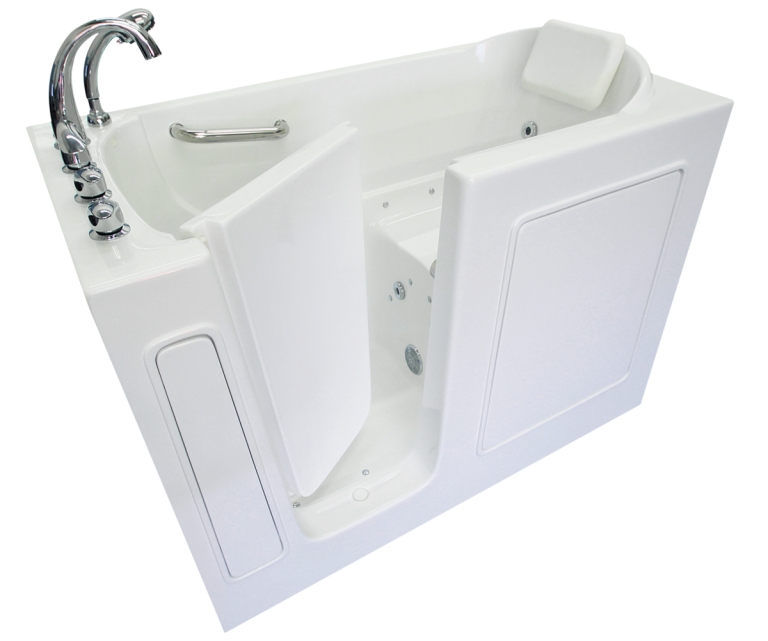 4 Benefits of Bliss Walk-In Tubs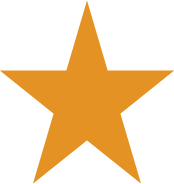 Lowers Blood Sugar
For some, blood sugar levels can be a serious health concern. It turns out soaking in a warm bathtub can help lower blood sugar levels — and possibly by up to 10 percent. Some experts think the reason this is true is that the bath likely encourages the release of heat shock proteins, which help reduce blood sugar levels by improving glucose uptake, which is controlled by the hormone insulin. One study asserts that taking a warm bath also increases the rate at which a person burns calories, which can help control blood sugar spikes.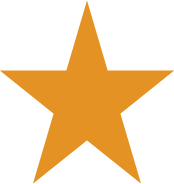 Improves Joint, Muscle, and Bone Health
Experts also say water therapy helps provide much-needed relief to those suffering from musculoskeletal conditions like arthritis, as well as lower back pain. Additionally, soaking in a warm bath in a walk-in Bliss Tub can help loosen stiff joints and relieve pressure caused by inflammation. Immersion in water like this also enables the body to decompress. This relieves swelling and promotes repair in the problem areas. Walk-in tubs are designed to hold more water than the conventional bathtub, allowing for deeper immersion.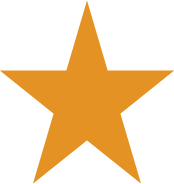 Increases Oxygen Delivery
Immersing oneself in a walk-in bathtub in warm water can also have a positive effect on the body's overall oxygenation. As noted, the pressure and heat from the warm water make the heart beat faster and blood circulate more easily. Your blood carries oxygen from the lungs to the different organs and tissues of the body, and the better your blood circulates, the more oxygen your body receives. Adequate oxygenation is very important for health as well as for optimum organ functioning, alleviating muscle pain, and preventing the formation of destructive free radicals in the body.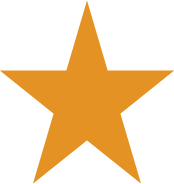 Alleviates Depression
Depression is usually attributed to low levels of serotonin in terms of physical causes. Nevertheless, research shows the brain increases the release of serotonin as a normal response to a rise in body temperature. Because of this, it is also well known taking a nice warm bath and soaking is beneficial for those suffering from depression. One study showed those who took regular warm baths in the afternoon scored 6 points lower on a depression scale versus a group exercising, which only scored three points lower.
Are you a Cincinnati area homeowner searching for Bliss Walk-In Tub services? Call Five Star at (513) 204-9944 today!
Can the Bliss Tubs walk-in tub be used as a shower?
Yes, the Bliss Tubs deluxe faucet set comes with an extendable/retractable hand-held shower head that is typically mounted onto the deck of the tub. If you choose, your installer can mount the handheld showerhead on the wall.
How are Bliss Tubs walk-in tubs installed?
A Bliss Tubs walk-in tub can be installed by any capable, licensed plumber in as little as two days. Because Bliss Tubs walk-in bathtubs fit regular tub spaces, no major remodeling is needed. All Bliss Tubs walk-in tubs come in both left-hand and right-hand walk-in versions. Included with every tub delivery is a set of extensions that will enable an existing, standard bathtub space to accommodate the walk-in tub. Additionally, Bliss Tubs can put you in touch with a capable installer serving your locality.
How does the watertight door work?
The watertight door of the Bliss Tubs walk-in tub forms a hydrostatic seal when the door is closed and latched. Additionally, the weight of water inside the tub further compresses the door seal making it completely leak proof. Bliss Tubs guarantees the door seal.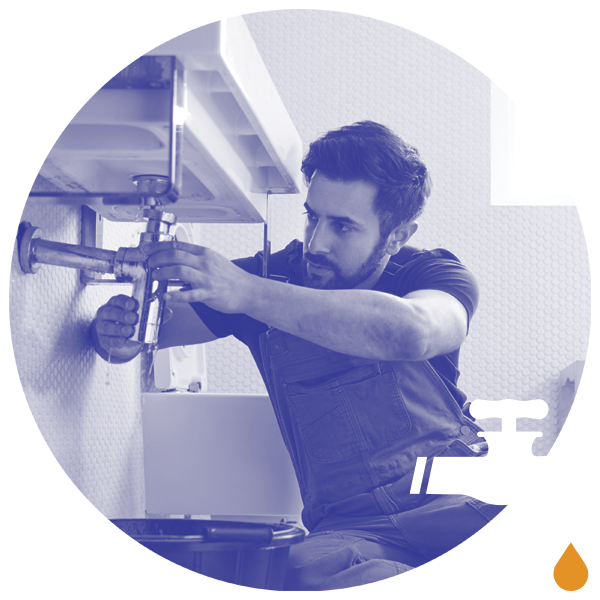 Choose Five Star for Bliss Walk-In Tub Installation in the Greater Cincinnati Area
We at Five Star Cincinnati Plumbing proudly offer prompt plumbing services that you can depend on and plumbing solutions that won't drain your bank account or leave you in a mess. Get a free online estimate in Bliss Bathtub installation in the Cincinnati, OH area. We offer installation for both residential and commercial use. Proudly serving Blue Ash, Monroe, Mason, Cincinnati, Dayton and more!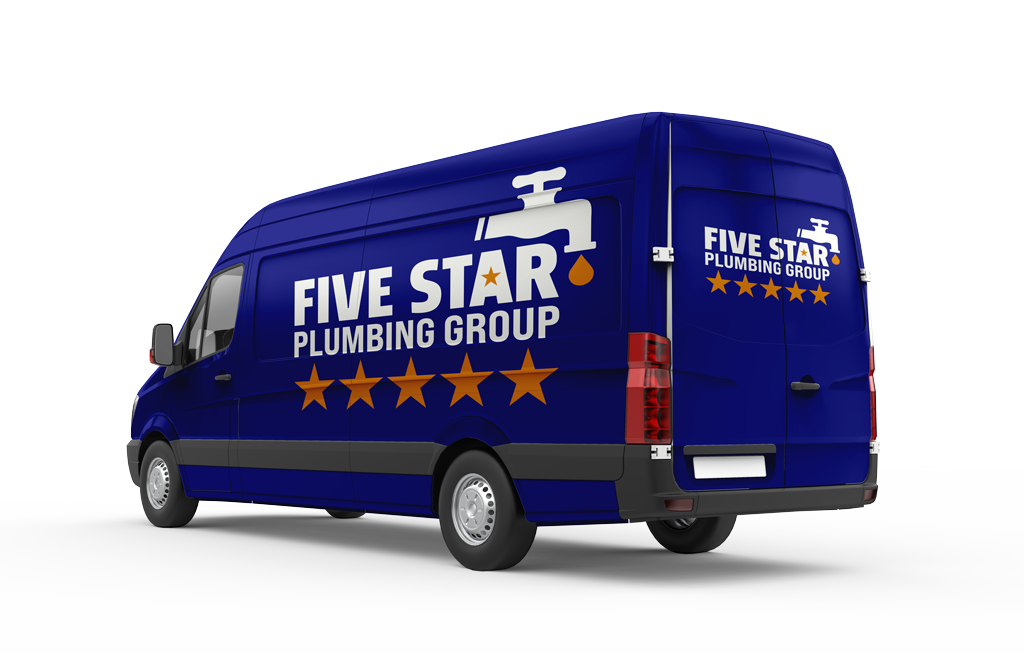 Why wait? Call Five Star for prompt plumbing services.